Our Guests Emeritus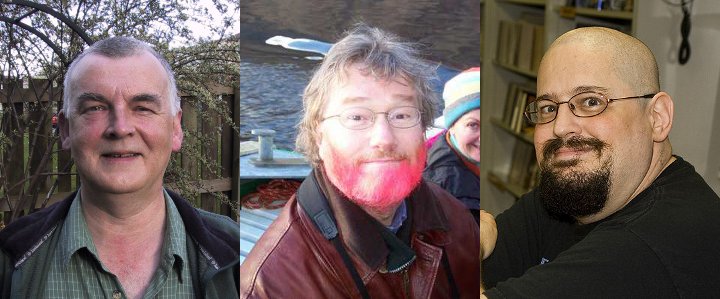 The Satellite series of conventions would never have become established without our previous GoH's, Ken MacLeod (Satellite 1), Iain M Banks (Satellite 2) and Charles Stross (Satellite 3). These prominent Scottish-based authors were prepared to lend their names and support to what was initially a very inexperienced team of Glasgow fans, as we set out to run our first conventions.
In grateful recognition of this support, we have awarded eternal membership of Satellite conventions to Ken, Iain and Charlie (and Fluff the Plush Cthulthu – we don't want our brains eaten after all!).
Sadly, Iain is no longer with us, but he will always remain one of our Guests Emeritus.